For over 20 years JAVAD GNSS has provided aerospace and defense companies around the world with GNSS OEM receivers delivering accurate positioning and tracking performance in challenging environments. JAVAD's GNSS OEM receivers deliver solutions to meet Size, Weight, Power, and Cost (SWaP-C) requirements for demanding applications in small, lightweight, and resilient form factors.

20+ Years Flight Heritage
Our boards are used globally by the majority of commercial launch vehicles

Complete GNSS Solutions
Our OEM boards ​are a complete GNSS receiver solution with a fully open API for fast and easy integration
Quality Control
Proven History of Innovation
The designs and innovations of JAVAD GNNS have paved the way for GNSS as an industry for years. JAVAD GNSS Patented and Patent-pending technology have helped to shape the standard of what the market demands are today. This has never been more critical than the requirements set by Aerospace needs. Whether it's positional accuracy while moving at 1,000s of KM per hour, operating at hundreds of KM in altitude, or requiring a simple interface with full user control, JAVAD GNSS has the solution.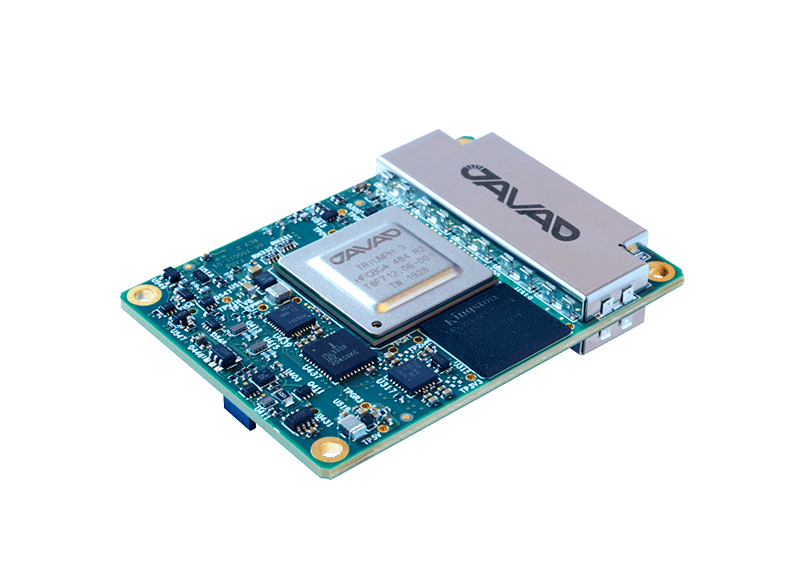 High Dynamic Applications
Three simple letters standout among OEM solutions: HDA (High Dynamic Applications). This is a proprietary process that ensures performance and reliability under the most extreme conditions. The HDA process uses a specialized manufacturing procedure with aerospace grade full traceability and a low out-gassing conformal coating to ensure reliability and to provide protection against adverse environmental conditions.
Key Benefits
• High-Dynamic applications
• Easy integration into any system
• Multi-constellation, multi-frequency GNSS technology
• Compact size for flexibility and versatility
• Low power consumption
• Multi-path reduction, anti-jamming, and anti-spoofing technology
Performance

Recognized performance in challenging conditions using advanced GNSS signal management that delivers accuracy and reliability.

Productivity

Assured repeatability from patented simultaneous multi-engine solutions.

End-To-End Control

All proprietary in-house PCB assembly and design.